Lot 22 on Knightsbridge Cir has two distinct levels!
Nearly two acres in Hearthstone Ridge, this property is heavily wooded and sits both above and below the road, offering several building choices along with a nice handful of hardwoods mixed with the abundant Carolina pines. Only $49,900!
More Details
×
GPS coordinates:

Map It

MLS#:

44134

Price:

$49,900

Acreage:

1.90

Click for

Plat Map

Taxes/Year:

$226.45/2021

POA/HOA:

$435 annually

Click for

Protective Covenants

Address:

0 Knightsbridge Cir

City:

Union Mills, NC 28167

In City Limits:

No
Legal Description:
County:

Rutherford

Subdivision:

Hearthstone Ridge

Lot/Unit:

22

Block/Section/Phase:

1

Plat Book/Slide:

28

Page(s):

83

Property PIN:

1643817

Map/Blk/Lot:

292/2/22

Deed Book/Page:

937/746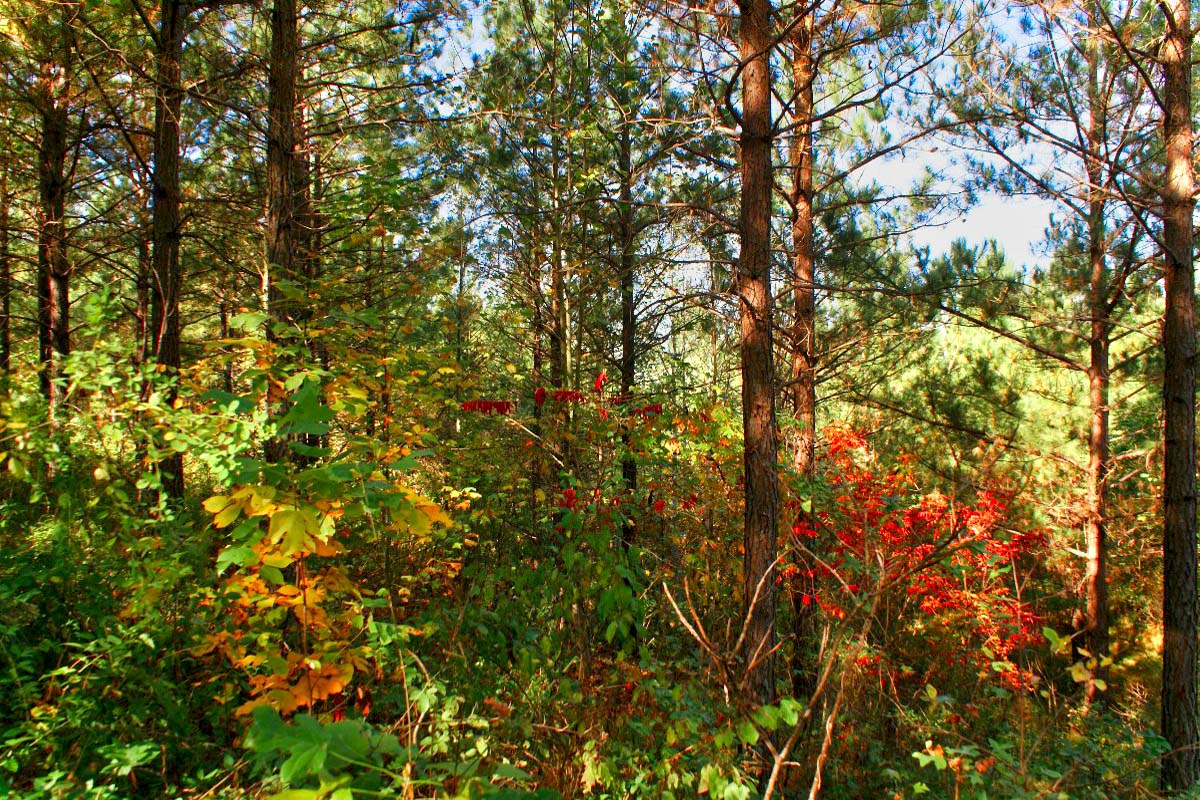 This 1.9 acre parcel, located in Phase 1 of Hearthstone Ridge, is wooded enough to offer a great deal of privacy. It features some near-level land on top, followed by a slope to more near-level land on the bottom portion. Build high, low, or in-between! This land would work well for someone looking to incorporate walk-out basement construction.
Trees along the north boundary of the property have grown and now obscure it, but it once had a mountain view which could possibly be re-discovered (with selective trimming?). It's a beautiful parcel of western NC land regardless.
---
The minimum building size for a home in Hearthstone Ridge is 1,200 sq. ft. of heated indoor living space, not including basements or garages. There are no maximum size restrictions.
Hearthstone Ridge is just north of Rutherfordton, the county seat of Rutherford County in western North Carolina. Here you will find little in the way of commercialism and tourism, but an abundance of peace, quiet. You'll cross a charming one-lane bridge over Cathey's Creek getting into the community, and it's just fourteen miles south of Interstate 40, so it's convenient to Asheville, Black Mountain, Boone, and a host of mountain towns.
Lake Lure Land & Cabins offer land, cabins and homes for sale in western North Carolina, located on the eastern slopes of the Blue Ridge Mountains. Come visit this beautiful area! Call Dan Hoffman at 828-289-6885.